Global success in over 130 countries
A dynamic and celebratory culture
Award-winning products & facilities
A rich history and exciting future
Cultivate Your Career With Us
Why Choose Us
When you work for Accolade Wines you'll become part of a global wine company that thinks, acts and moves with the speed of a start-up. To help you succeed we'll empower your development, support your wellbeing and encourage a more flexible approach to work with generous benefits and a leave balance that increases the longer you stay with us. And that's just the start…
Agile working
In 2023 work simply doesn't look like it used to. We offer flexible work between the office and home, flexible schedules, and opportunities for remote work. We understand everyone is different and we'll do what we can to make working for Accolade Wines, work for you.
Time for what matters
Part of finding your balance means having more time for the things to matter to you. You'll have days off to volunteer for charity, enjoy early finishes in the summer months, score a day off for your work anniversary, and even earn loyalty leave the longer you stay with us.
Global opportunity
We offer continuous development and stretch projects so your career can continue to grow. With teams in the UK, Australia, New Zealand, the United States, South Africa, Chile, and throughout Asia and Europe, you'll find opportunities with people who are cultivating their careers in wine all over the world.
Cultivating innovation
The wine industry is changing, and we're moving with it. At one of the world's biggest wine companies, you'll work in cross-functional teams across our grape to glass business. Bring your ideas to our culture of innovation, and together we'll build a sustainable future.
Celebrate the everyday
We recognise the hard work our people put in, celebrating everyday efforts as well as major milestones. Our benefits include peer-to-peer recognition with monetary rewards, wellbeing subsidies, exclusive discounts and savings, and bonus incentives for high performance.
Enter a world of wine
With an annual allowance to buy discounted wine made by some of the world's most celebrated winemakers, staff tastings, opportunities for wine education and exclusive events, the world of wine is waiting for you, one drop at a time.
Our Job Opportunities
We offer career opportunities ranging from the office to the vineyard in over 20 countries around the world.

Whether you want to make your passion your career, discover new avenues of work, or deepen your field of expertise, we would love to give you a taste of what Accolade Wines has to offer.
Having been with Accolade Wines for over 32 years, I can happily say I have had extensive opportunities to work with different teams on innovative projects and initiatives over the years. Passing our external audits with high grades at all our sites, is commendable and I am very proud of all the staff who make this happen. The shared ownership makes it all worth it.
My role provides a wide variety of opportunities and challenges for growth. Having been in the wine industry for over 15 years and enjoyed my time in various companies, I believe that Accolade's portfolio not only stacks up to the competitors but outshines most of the wine categories. This is truly exciting and reflects our ever-growing performance within the industry.
I've been working with Accolade Wines for over eight years in a very multi-faceted role. I am passionate about brands and being a history buff, it is incredibly rewarding to see the success of our brands across the world, particularly our heritage brands, such as Hardys, Reynella, and Houghton. We have an extensive and diverse portfolio, each with its own unique style and fit – something for everyone!
Our people and our amazing brands are at the heart of everything we do. If you want to work somewhere that is on the move, where you can bring your whole self to work, then Accolade Wines is for you.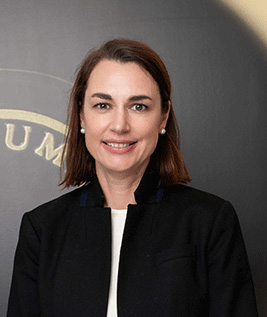 Connect With Us
Want to keep up-to-date on our news and see what we're up to? Follow us on LinkedIn for updates.
Join Our Careers Network
Sign up here to create an account and be alerted to new jobs that match your interests.